Streetlight Repairs
El Paso Electric is responsible for maintenance and repairs of some 30,000 streetlights in its service territory. EPE appreciates your help in finding lights that are malfunctioning. You can report these lights by using the Streetlight Repair Form.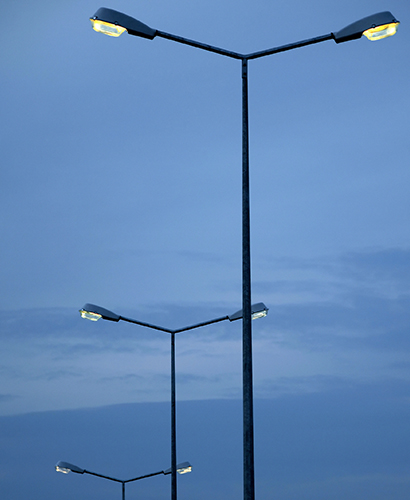 To report a problem with a streetlight:
Obtain the number on the pole. If there is no number, obtain the address nearest to that pole
Include your name and phone number in case we need to contact you if we have trouble locating the light fixture that needs to be repaired
Fill out the form – Streetlight Repair Form
When you've completed the form, click on the Submit button at the end. El Paso Electric crews will repair the light as soon as possible

For streetlights within the City of Las Cruces, NM, please contact the city directly: (575) 541-2000 or online http://www.las-cruces.org/en.
If you need to report an emergency situation, please do not use this form or send an email. To report power outages, as well as trouble or emergencies related to electric services, customers can call:
Texas: (915) 877-3400
New Mexico: (575) 523-7591