The El Paso Electric
Community Solar Program
El Paso Electric is on a mission to generate more clean, renewable energy for our community. This is why we created the EPE Community Solar Program, an innovative solar option that allows you to get more of your energy from EPE solar facilities. Learn more about Community Solar, how the program benefits our community and how you can join in the movement towards a bright energy future.
Learn More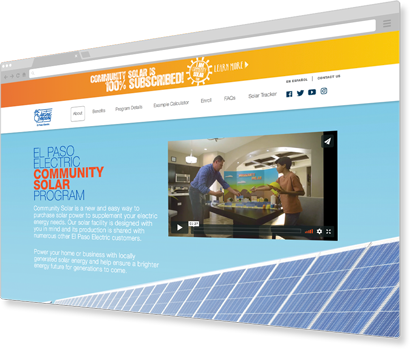 ---
2018 Texas Community Solar Report
Read the complete report on the EPE Community Solar Program's second year of operation. You'll learn about the positive impact this program has had on our environment, how much solar energy was produced in 2018 and get an update on our plans for expansion.
2018 Texas Community Solar Report - English